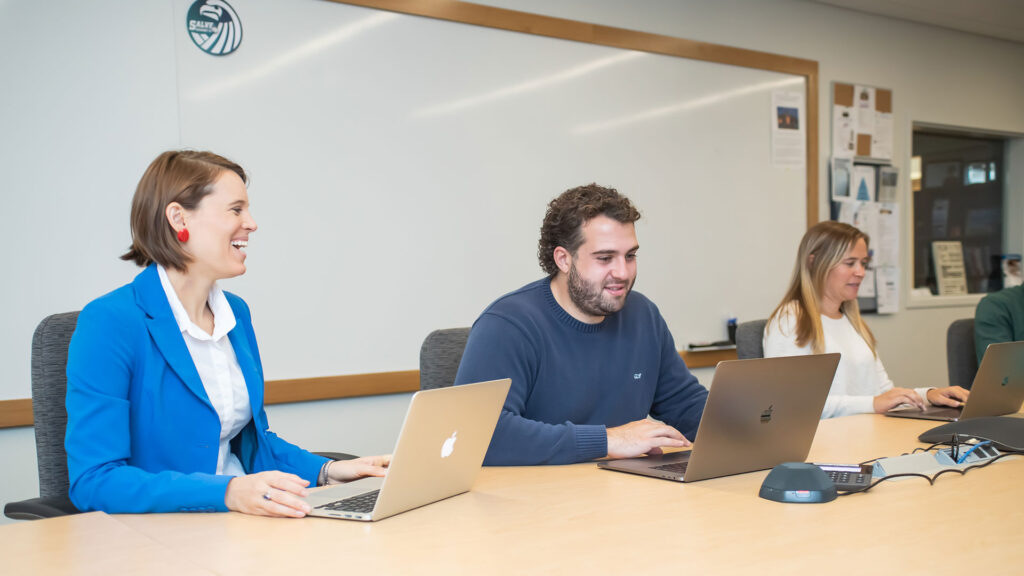 Our world is changing. Lead it.
The M.A. in Leadership is a program that inspires you to explore your gifts develop your capacity for effective leadership, and contribute to social, organizational and global change.
 Are you interested in learning how to lead effectively? Do you feel called to use your talents for greater impact? Imagine leading change with individuals and groups, and learning how to navigate through a variety of situations, with intention and meaningful, significant purpose.
If you are interested in learning to lead change in your world, or if you are in a position to effect change in areas such as education, business, nonprofits, government, health care and the arts, our unique M.A. in Holistic Leadership program offers an integrated field of study where you can:
integrate foundational holistic and traditional leadership principles into your life and work;
gain self-reflection as a foundation for effective community building and leadership;
learn proven intervention skills for facilitating shifts in group perspective;
work one-on-one and in groups to develop guideposts for personal and larger system change;
collaborate within a creative, supportive, holistic learning community;
enhance your effectiveness and contribute to social, organizational and global change.
Based on the program vision of a five-level helix model, we integrate the following perspectives throughout the curriculum:
Level 1: Personal Development Skills
Level 2: One-to-One Consultation Skills
Level 3: Small System Skills
Level 4: Large System Skills
Level 5: Global System Skills
Our goal is to develop well-trained master's level practitioners capable of working effectively with individuals, groups and larger systems in ways that reflect the program's philosophy, our University's mission, and our changing world. The holistic leadership program facilitates student mastery of theoretical material, holistic perspectives, and leadership skill development as a practical art and a transformative process of change.
Our flexible program allows you to either take just one or two courses, obtain a certificate in holistic leadership studies, add a Holistic Leadership Certificate of Advanced Graduate Studies to your other master's program at Salve Regina, or design your M.A. in Holistic Leadership around your specialized area of concentration.
For Full Info on the University website:
http://www.salve.edu/graduate-studies/holistic-studies/ma-holistic-leadership