This Page is Currently Being Updated… Check Back Soon!
Full and Part Time Faculty:
Dr. Nancy Gordon
Dr. Amanda Minor
Christopher Carbone
Julie Williams Davis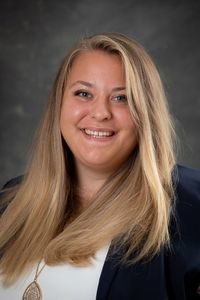 Katie Muirhead, Ph.D.
Dr. Katie Muirhead (she/her) has her PhD in Counselor Education and Counseling from Idaho State University and her Master's degree in Clinical Psychology from Bridgewater State University. Her research interests include anti-oppressive and equitable education and clinical practice, teaching pedagogy, research methodologies in the social sciences, substance abuse counseling practices, spirituality and religion in counselor education, and counseling leadership. Her clinical interests are in working with adults diagnosed with substance abuse and mental health disorders, as well as with adults who have been incarcerated. Dr. Muirhead enjoys traveling at any opportunity, gardening, and spoiling her rescue dog. Dr. Muirhead considers it an honor to work with the graduate students at Salve Regina University and is passionate about mentoring students in masters-level and doctoral study, as well as general career decisions.
Adjunct Faculty: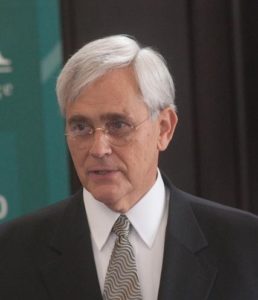 Lance W. Carluccio, Ph.D.
Dr. Lance Carluccio received both of his graduate degrees from the University of Connecticut. His doctoral degree with a major emphasis in rehabilitation counseling psychology was completed in 1971 and his master's degree in rehabilitation counseling was completed in 1968. He graduated from Yale University with a Bachelor of Arts degree in psychology. 
His professional career included a practice as a psychologist for close to 35 years and work within several colleges/universities for over 37 years. He has served as director of a college counseling center; was a founding director and chief psychologist for the Massachusetts Department of Mental Health, opening a mental health clinic in Hyannis Massachusetts; and was in private practice for over 28 years. In addition to this, he was director of graduate programs in Rehabilitation Counseling at Assumption College in Worcester Massachusetts and at Maryville University in St. Louis Missouri. He served as Dean of the School of Health Professions at Maryville University and later as Dean of Graduate Studies and Continuing Education at Salve Regina University when the program in Rehabilitation Counseling was established there. 
In addition to the above positions he entered senior level higher education administration becoming Vice President for Academic Affairs and then President at Mount Ida College in Newton, Massachusetts.
After retiring in 2012, he continued working in higher education on an interim or part-time basis. He currently is a consultant in higher education and also teaches as an adjunct faculty member. Finally, he is a member of the Registry for College and University Presidents and has filled the following interim positions: Interim Provost/ Vice President for Academic Affairs at the College of Coastal Georgia in 2018 and as Interim Vice President for Academic Affairs at the College of Coastal Georgia during the academic year 2014-2015.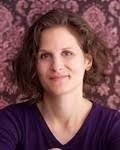 Andrea Epstein
Andrea Epstein is a psychotherapist who utilizes a strengths-based approach, incorporating body-centered modalities as well as expressive arts in her practice. Epstein is a licensed independent clinical social worker, somatic experience practitioner, and is trained in attachment focused EMDR. In her spare time, she likes going for nature walks and playing board games with her family.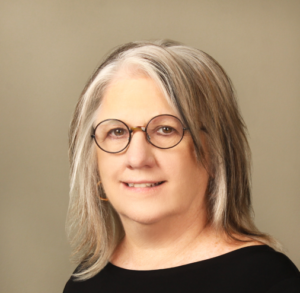 Linda Hurley
Linda Hurley has worked in addiction treatment/behavioral healthcare for 40+ years and has been with CODAC, Inc. — RI's oldest and largest provider of outpatient opioid treatment and behavioral healthcare services— since 1991. Hurley has consulted and been a subject matter specialist for NYC's Department of Health and Mental Hygiene, the States of Wisconsin and Kentucky, SAMHSA, and NIDA. She has been a mentor for emerging leaders through an ATTC/NIDA Workforce Development initiative, has been a Regional Leadership Development mentor in RI, and has worked in Massachusetts to help develop a statewide leadership model. She frequently partners with agencies and organizations across the state on initiatives related to opioid use disorder: the department of Behavioral Health, Developmental Disabilities, and Hospitals; RI Department of Corrections; RI Department of Health; Brown University; University of Rhode Island; the office of the Governor, and RI's US Congressional delegation. Hurley has also been a long-time partner of community and regional substance use prevention coalitions. In 2014, Hurley was a panelist at the US Senate Comprehensive Addiction Recovery Act (CARA) forum invited to testify before the Senate Judiciary Committee on the efficacy of Medication Assisted Treatment for Opioid Use Disorder. She provided ongoing consultation and guidance during the drafting of the final CARA legislation, which passed the US Senate in 2016. Hurley has taught graduate/post-graduate courses in clinical counseling at Salve Regina University for more than two decades.
Faculty Emeriti / Founding Faculty: